IIT Kanpur not only encourages students to pursue their academic goals, but also provides them with ample opportunities to follow their heart, to explore their extra-curricular interests. In line with this, a bunch of students have been working on a project named 'Raavayana', which perhaps, is the first of its kind venture on our campus.
Raavayana is a web series by Hera Pheri Films. The story revolves around a broke stage director who returns to his college to find actors for his play 'Raavayana'.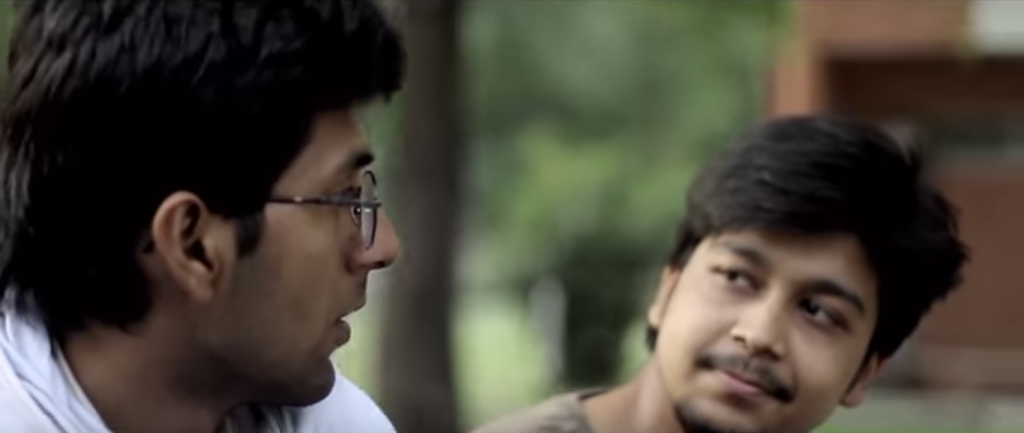 The origin of this group is, surprisingly, linked to the institute academics. The Humanities and Social Sciences department offers a course ART105 – 'Introduction to Art of Video Making' ,which requires students to make short video assignments in groups. Hera Pheri Films was one such group.
Summers on campus is the ideal time to indulge in pursuits one is passionate about. Some join the sports camp, some undertake projects with different clubs and some just while away their time on the beautiful campus. During this period, Aditya Raj Somani, an active member of dramatics club involved in both, writing and acting, and Mohit Mahore, a member of Dance club, thought of making a web series revolving around an idea that they had on their mind for around two years. After brainstorming with Prof. Satyaki Roy, instructor of the ART105 course, they came up with a plan to bring that idea to life.
The script and the cast had to be finalized before the shooting, so they got down to writing at the earliest. Gundeep Kaur, again from the dramatics club, helped with the casting. The next step was to have a cinematographer on board. Anushank Jain, an active member of film club, fit the mould perfectly. He had a prior experience of cinematography, having already worked on important projects like the Campus Video, which,by the way, was an online hit. And so, moving past the initial hurdles, the 'Raavayana' team was all set to get the ball rolling. Further, the Cultural Council extended support, hence making necessary resources available to the team. Around the first week of July, the shooting for 'Raavayana' began.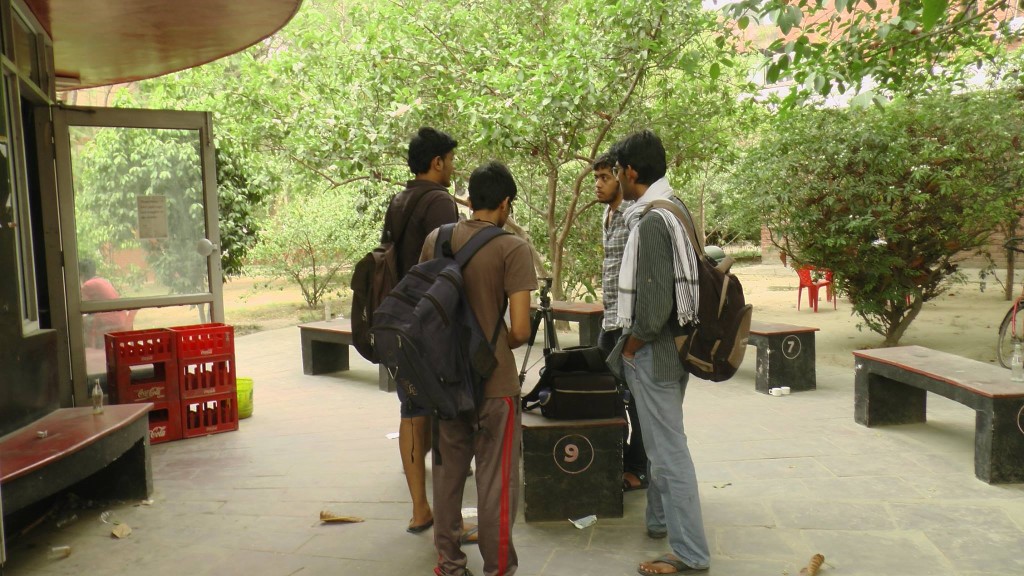 Most of the actors in the series, have been members of the dramatics club – having performed in street and stage plays in the past. But acting in front of a camera is a different ball game altogether. Though multiple retakes are allowed to get that perfect shot, but  even a small error can be spotted easily. At times, the dialogues had to be delivered ad-lib. Cinematography plays a key role. Due to a shortage of shooting equipment and manpower, shooting off-campus turned out to be quite arduous.
The crowd at places like Bara Sirohi coupled with the summer heat gave team Raavayana a tough time. When most of the shooting had been done, Prof Satyaki Roy introduced Samuel Rudy to the directors of Raavayana to add a musical dimension to the series. The entire film score was composed in-house. Vishal, another member of dramatics club, stepped in at the last minute, to fill the gaps in narration. Shooting took place for around a month. The post-production work is on, and the web series is set to be released in five parts; with the first one already uploaded.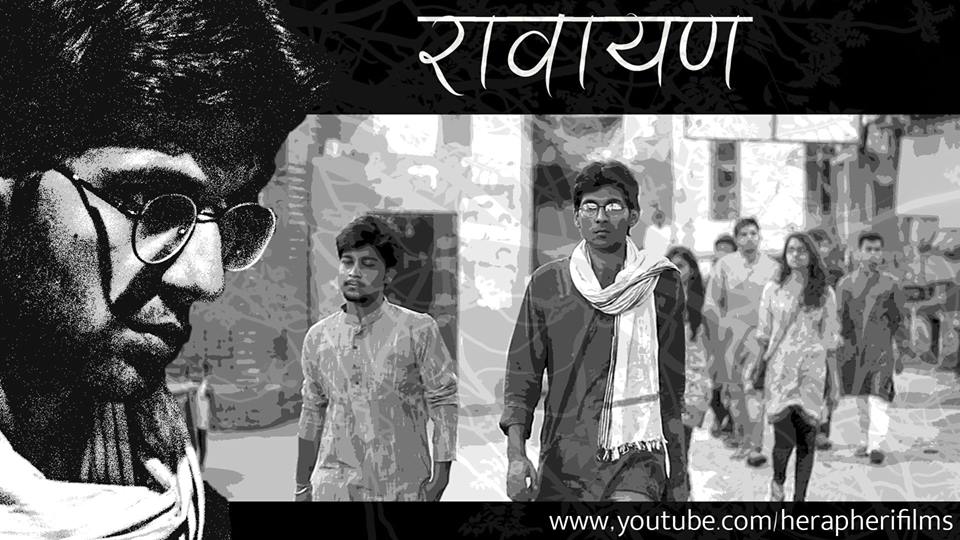 "For once in their college life, every person should try their dream project with their friends. Who knows if they'll ever get the chance again. " – Vishal
It is refreshing to see a project like this, with people having different skill sets collaborating to build something exciting. Best wishes to the entire team of Raavayana.
Find the first episode of the webseries here:
Written by Manuj Narang