Parul Agarwal is a final year undergraduate student of Department of Chemical Engineering. She interned at Hindustan Unilever (HUL), the FMCG (Fast Moving Consumer Goods) conglomerate. She was posted at the Khamgaon plant under the supply chain division. She shares her internship experience with Vox Populi and we congratulate her for the Pre-Placement Offer.
It is that time of the year again when a lot of the pre-final year students face the dilemma and problems of finding a suitable internship, and I had felt no different. The only things that kept revolving in the mind were: what to prepare, how to prepare, resumes, GDs, interviews, quoting big company names, and speculations. I had a bit of inclination towards core internship and strong technical preparation made things easier for me on the final day.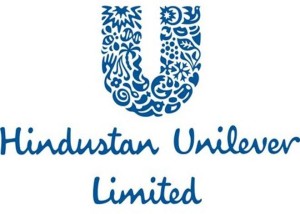 The internship began with a 3-day Orientation programme (called FAM) in the Mumbai Head Office where the group of 36 interns from different institutes were introduced to each other. The orientation was packed with loads of fun and leisure activities like gaming, dancing, acting and even cooking (indeed most amazing part of the internship). We were introduced to different segments of HUL and also got a golden opportunity to interact with experienced people there.
After the orientation, we were allotted different locations based on our profile. Six of us got posted abroad (UK and Indonesia). I was posted at Khamgaon in Maharashtra along with one more intern from IIT Madras. Though Khamgaon is a remote location, the accommodation in the plush HUL guest house had excellent services and facilities.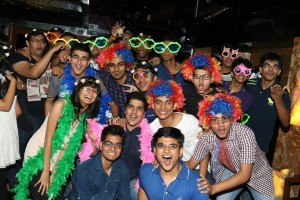 The Khamgaon factory has 3 major plants: Toilet Soap Plant (Breeze, Lux, Dove, Moti etc.), Pears Plant, and Deodorant Plant (where Signature deodorant was being manufactured at the time). The task assigned to me was to control certain soap specifications of Breeze soap which was affecting their production directly and indirectly. This problem was leading to huge losses and once I started the experimentation, I was surprised and puzzled to see the immense trust HUL places in their interns by assigning such impactful projects.
I realized that what we read in theory is very different from industrial applications. We always have to find a middle path between theory and practical applications for optimal solutions. Understanding the process, applying basic concepts, observing the problem, applying a little logic, compromising on certain areas, and patience will definitely lead you to the best solution.
My project demanded extensive data collection and a lot of experimentation which was possible only through constant support and ever helpful attitude of the people in HUL. My colleagues there were very enthusiastic about what I was doing, and were willing to implement my ideas. In spite of the fact that I was just a summer intern, they showed faith and allowed me to buy a new machine worth INR 3 lakhs which made my work much easier and accurate.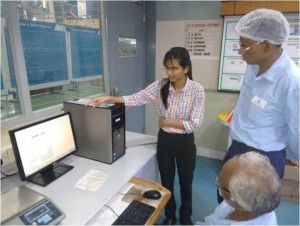 I observed that HUL provides the most suitable working environment to its employees which ensures their best output. Rules are strictly followed in the factory, and there is a separate department just for safety measures. Weekly meetings and hangouts were organized frequently after the working hours, which kept the enthusiasm levels high. Our factory manager provided guidance us on a regular basis, and helped in overcoming difficulties during the entire course of project. There was also one-to-one mentoring by the senior-most employees.
HUL considers its interns as assets, and therefore invest a lot in them. Interns are treated like employees, and everybody is very supportive, right from an operator to the senior-most authorities. There is a lot of focus on developing relationships with people on a personal level. That's how HUL connects to its consumers well, and have become a major part of everybody's life.
All the thrill came to an end in Mumbai, where there were many fun activities awaiting us followed by PPI (Pre-Placement Interviews). By the end, I had gotten to learn a lot about the practical application of the knowledge I had gained so far.
This period of two months of internship was a memorable time accompanied not only by a steep learning curve but also lots of fun. We brought back a bunch of wonderful memories that we will cherish for a long time and a life-time learning experience.
Written by Parul Agarwal. Edited by Bhanu Pratap Singh Tanwar and Saarthak Jajoria