IIT Kanpur hosted a cohort of international students from various countries as part of the Indian Technical and Economic Cooperation (ITEC) civilian training programme. The programme is a bilateral effort whereby the Indian Government aims to assist international students from developing countries by inviting them to pursue training courses in various institutions in India. Citizens of 17 countries across four continents partook in the programme.
In a programme that saw trainees from Trinidad & Tobago in the Caribbean to war-affected nations like Palestine learn about topics ranging from Agriculture to Journalism and English to Artificial Intelligence, Vox Populi got the opportunity to talk to Joseph Zachariah from South Sudan. Joseph Zachariah is captain in Ministry of Defence & Veteran Affairs of the youngest country in the world, the Republic of South Sudan. Captain Zachariah and his team learned about Cyber Security here at IIT Kanpur. We got the opportunity to speak to him about his experience.
"We found about the programme from the Indian Embassy in Juba, South Sudan. We had to go through a selection procedure after which, we were chosen to be part of the team that traveled to Kanpur," said Zachariah. They gained technical, theoretical and practical knowledge about identifying cyber-crimes, preventing hacking and regarding the vulnerabilities of the internet. While talking about the conditions back home, Joseph said, "As South Sudan is a very young nation that got its independence from Sudan only in 2011, it is exceptionally vulnerable to and unprepared for cyber attacks. Hence,  having a team having expertise cybersecurity is a matter of national concern for South Sudan."
Joseph was full of praise and respect for the people who made the ITEC Programme possible. "This was a fantastic experience. I have gained a lot, and the programme has exposed me to how people are moving forward. A lot of important things that I lacked knowledge of were introduced to us. These two weeks have also shaped me profoundly. I will be directly applying whatever knowledge I have acquired here in making my country safe against cyber crimes, and thus contribute towards the development and safety of my nation." Joseph explains. Adding to it, Joseph had a humble request to make. He felt the duration of the programme was short. Though they acquired ample of new knowledge, he states that if the same set of participants are provided an opportunity and resources to gain complete expertise in the field, it has the potential to save an entire nation from a lot of external threats. Joseph also requested IIT Kanpur to take the initiative and invite these people again. He also invites IITK faculty to South Sudan.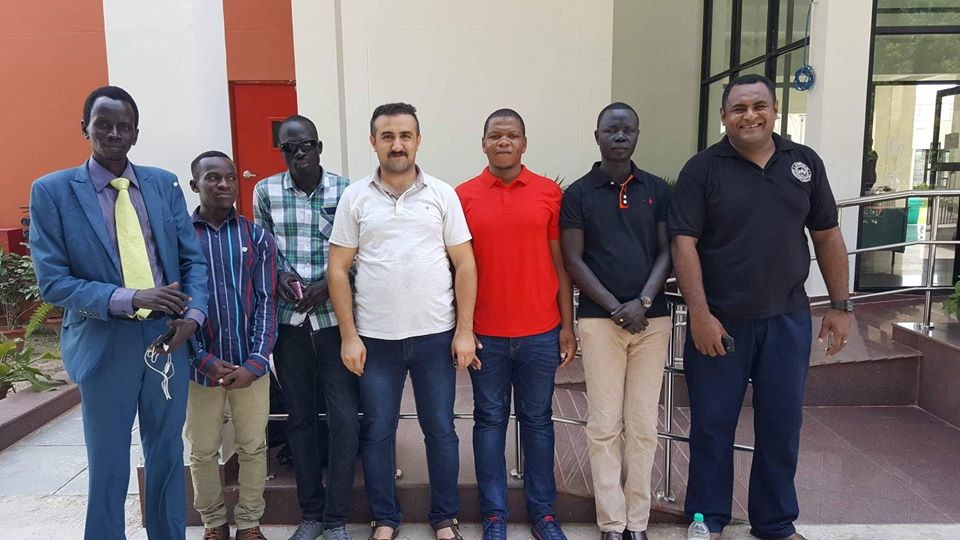 Captain Joseph was touched by the staff's hospitality here. He mentioned that though he has two bachelors degrees and has traveled to various countries for educational programmes, he found one trait unique to the professors of IITK – patience. He said, "The professors were very friendly and solved all their doubts wholly and patiently. They did not rush and did not hesitate to extend classes well beyond the designated lecture durations. I am proud to be associated with IIT Kanpur and am grateful to IITK and the Indian Government for this initiative."
When asked about the food and general reception he got in IIT Kanpur, Captain Joseph said "There was no real problem with the food except that I found it to be pretty spicy. Less spicy food would have been easier n my stomach." Regarding his interaction with people here, he found Indians to be helpful and kind. Recalling the interesting experiences he had, he said he was thrilled when people wanted to take selfies with him. "I would have taken nearly 200 selfies with different people. Even a lot of kids wanted to take selfies with me. People were receptive of us foreigners in here" recalls Joseph.
After the training was successfully completed by participants from such diverse backgrounds, learning about different fields, one realizes the kind of impact such programmes can have. It is astounding how small effort on the part of the institute and the government is arming an entire nation in their bid to thwart threats to their nation's security.
---
Credits : Neil Shirude