I reached Hyderabad on 10th May. We were around 35-40 interns hailing from IITs and NITs, accommodated in a service apartment. On the first day we had an orientation program and mentors were assigned. In my opinion most of the students were assigned teams based on the resumes and projects they had earlier done, so most of the interns were assigned to their desired teams, in my case it was the WiFi team. My mentor and I had an informal chat over the lunch and a short introduction to my project was given.  Later, my manager also arranged a meeting where I got to meet all the team members. My work focused on making test cases which corrupt the frames sent by access point and test the response of devices to the corrupted frames. The test cases were later incorporated into the main project on which the Wifi team was working. The team members helped me a lot in my project whenever I faced any issue. I must stress the fact that work culture in Qualcomm is excellent. Even if you do not know someone or other team members, you can just ping them and ask your doubt irrespective of his position. There is also no fixed timing, even for the interns, though it's good if you adjust your timetable according to your team.

The best part of the internship was 'Ideaquest'. It's the flagship event for the interns where teams of 4 to 5 interns work on their own ideas and combined voting by the employees and judges decides the winner. We got to learn many new things during this week-long event. It was just like a mini entrepreneurship project where we thought of an idea, developed a prototype and marketed it for fetching the votes. On the judgment day we showcased our prototypes to the employees and the VP of Qualcomm, Hyderabad.
Apart from the work, the HR team managed to arrange two outings for us. They took us to an NGO as part of a social initiative where we got a chance to meet hearing impaired students. It was truly an enthralling experience, also it was the first time I got to meet and "interact" such students. We were also taken to the movie Terminator.
Hyderabad is a beautiful city to live in and truly a paradise for Non-Vegetarians unlike myself as you can relish local eateries like Biryani and haleem. Though we enjoyed working in Qualcomm, weekends were truly awaited. The visit to the Char Minar, Salar jung Museum and Hussain Sagar lake was a great experience. We made the most out of the weekends and went for laser tag, go karting , movies.
In all it was a great and enriching experience.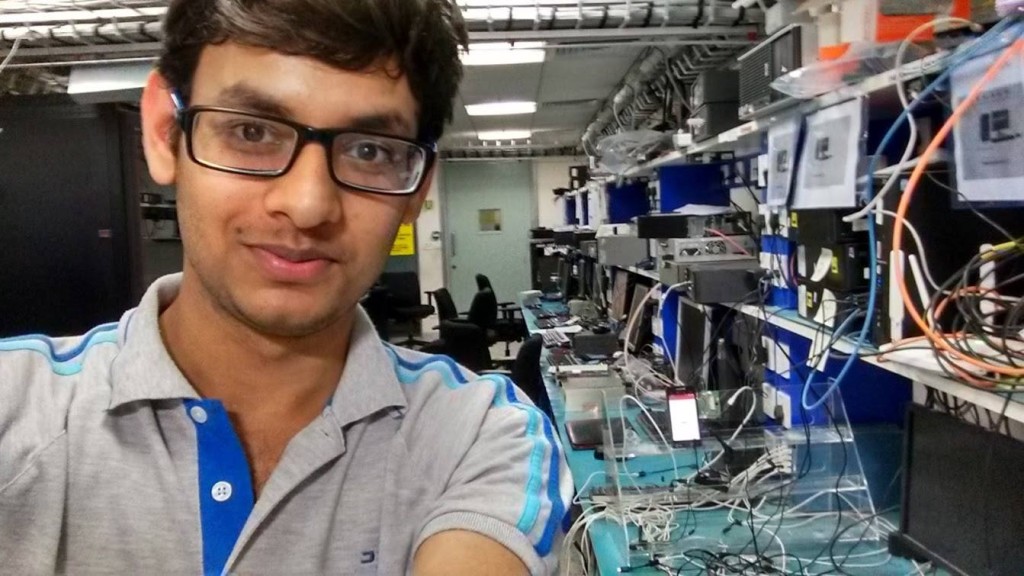 Preparation matters:
Qualcomm is one of the most sought after company for Electrical Engineering students at IIT Kanpur. Thus, planning and preparation is a must. As a part of 3 stage recruitment process there is an online test, technical interview and HR interview (both the interviews are telephonic). The students need to prepare well for the test. The first 2 sections are compulsory in the test, which are General Aptitude and C. Students have the choice to opt for any one section between  Electronics (Hardware profile) and Computer Science (Software profile).Though it's not necessary that if you chose Electronics, then you'll land up interning in Bangalore (Hardware division). It depends on the availability of seats and the same is confirmed during the HR interview. So, try to choose that section in which you can score more. I suggest you all to practice a lot of aptitude questions, available online or from preparation portal, so that you're in full swing during the test. Speed matters a lot.
Written by Adarsh Jain. Series managed by Karan Deep Sharma.