Rishabh Anand is currently a fourth year undergraduate student at IIT Kanpur. He interned with HUL during the summers of 2016. Read on as he recounts his experience.
Internship season, to be honest, is not the most exciting of times. The students who have been much laid back in their initial two years enjoying their fun and freedom filled life on campus are faced with the scary sounding internship season. Which sector, which company, which profile are questions, answers to which we try to find through our out-of-comfort-zone networking, excessive google searches and limited understanding of the processes involved.  But when you score the company that you were aiming for, the feeling is extremely gratifying. Here I try to aid those who are aiming for HUL.

The selection:
Just like most of you sitting for internships, I too was pretty lost during the internship session last year. Till the very end, I had no clue what I wanted out of the internship season. I just knew that I didn't want to code my summers away, which was a good thing because in addition to what you want, it is also important to be aware of what you absolutely don't want.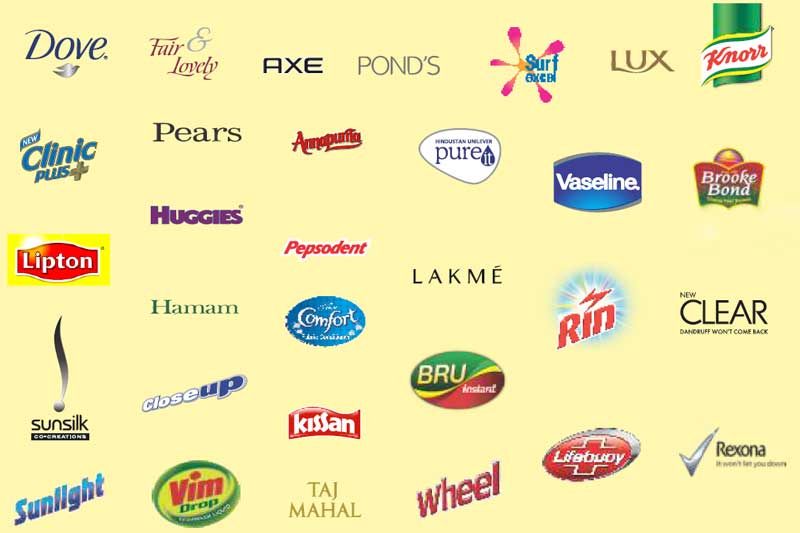 Some of the HUL brands
After attending the presentation of HUL, I realized that I liked the job profile that they offered: a techno-managerial position both sounded and seemed intriguing to me. The selection criteria for HUL was quite rigorous: resume shortlisting, group discussion and then two rounds of personal interviews. So, before I elaborate on my internship experience, I'd like to mention a few tips and suggestions for cracking the HUL internship.

Resume: Get a good resume ready. The key to a good resume is iteration. Seek help from as many seniors as you can. Have a look at some good resumes of past years (an entire folder of good resumes is available on DC++). From what I've understood from about 15 iterations of my resume is that it is really important to have at least 3 spikes in your resume. A spike is anything that catches attention: a good CPI, an impressive project, a striking intern, or a noteworthy PoR. (By the time this would be published, I think this part would already be over)
Group Discussion: Attend the GDs organized by SPO. You can also have some GDs among your wingmates or other friends. The standard do's and don'ts can be found on the web or be told by seniors.
Interviews: Both the interviews have technical and HR aspects, each being predominant in one. HR questions are very routine, and a simple google search would give you a good idea. One important thing, do read about HUL (or any other company that you apply for) before appearing in an interview.
For the technical part, thoroughly revise Thermodynamics (especially the heat and refrigeration cycles) and Fluid Dynamics (this is for those who're from Mechanical or Chemical engg.). It's a good idea to revise one course of your choice in addition to these.

The Beginning:
The first leg of internship was the induction program held at the HUL campus, Mumbai. All 35 interns from various IITs gathered in Mumbai and were given a "feel" of what HUL is, what does a career in HUL look like, some tips for our internships and the much required fundae.  We got to know about the scale to which HUL impacts everyday lives in India, and some insights into why it has been the best employer of the country for the past few years.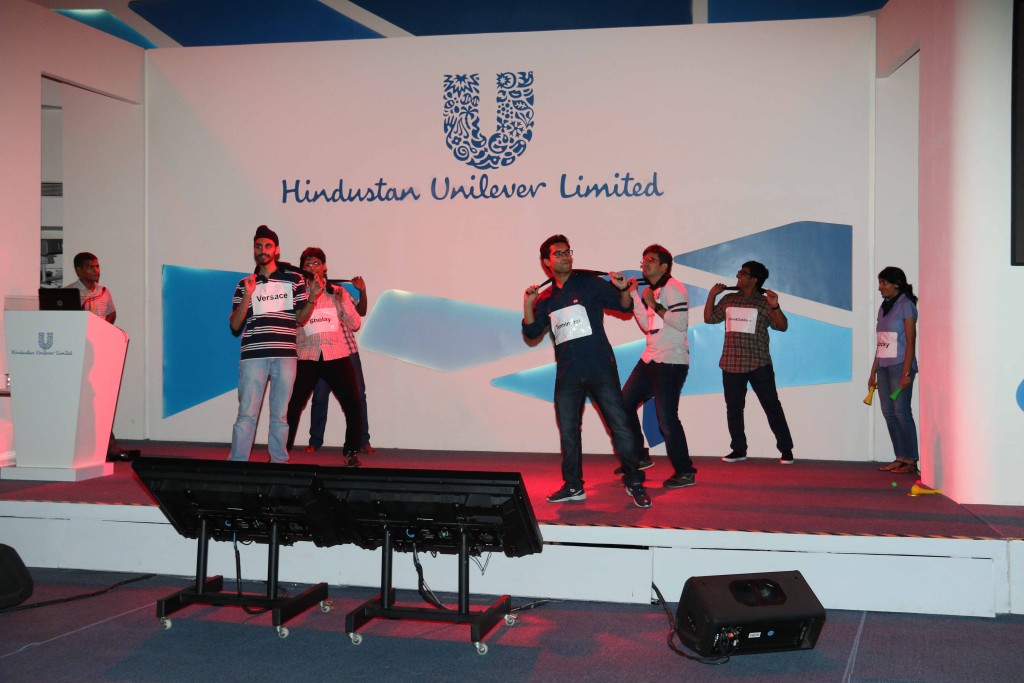 These 3 days of feel were interspersed with bouts of fun activities which comprised a treasure hunt, a cooking competition, an ice-cream decoration competition, a dance competition, various party games, a consumer home visit and a bass and booze filled party. Following this we all flew to our respective locations in India and abroad, and the induction got us psyched for the coming 8 weeks.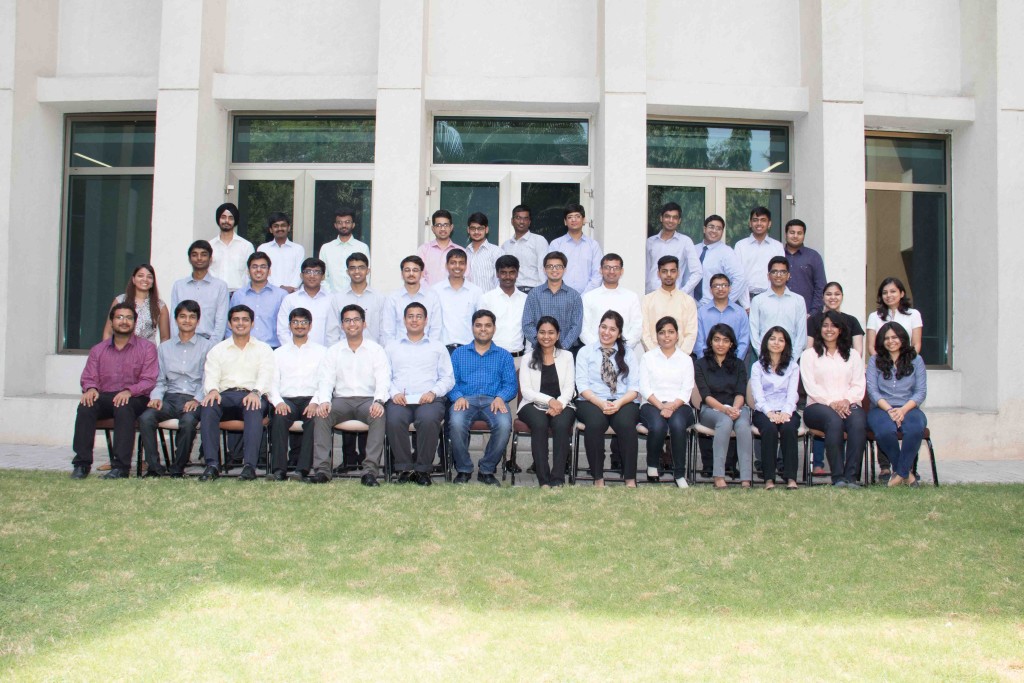 The Project:
I got a project in the instant coffee (BRU) plant in Hosur, Tamil Nadu. Like the promised work profile in PPT, it was a live project and one which was important to the company. Briefly, my project was to suggest a plan for debottlenecking the Instant coffee capacity of the plant from 16 tonnes per day to 20 tonnes per day. I was quite sure that something this huge would nearly be impossible for me to do as my knowledge of coffee was pretty much confined to the menu of CCD.
The work setting required me to spend a majority of the time in my initial days on the shop floor. I used to interact with a lot of people, and although language was a barrier at times when it came to interacting with the shop floor employees, they were always willing to go out of their way to help me in whatever little Hindi or English they knew.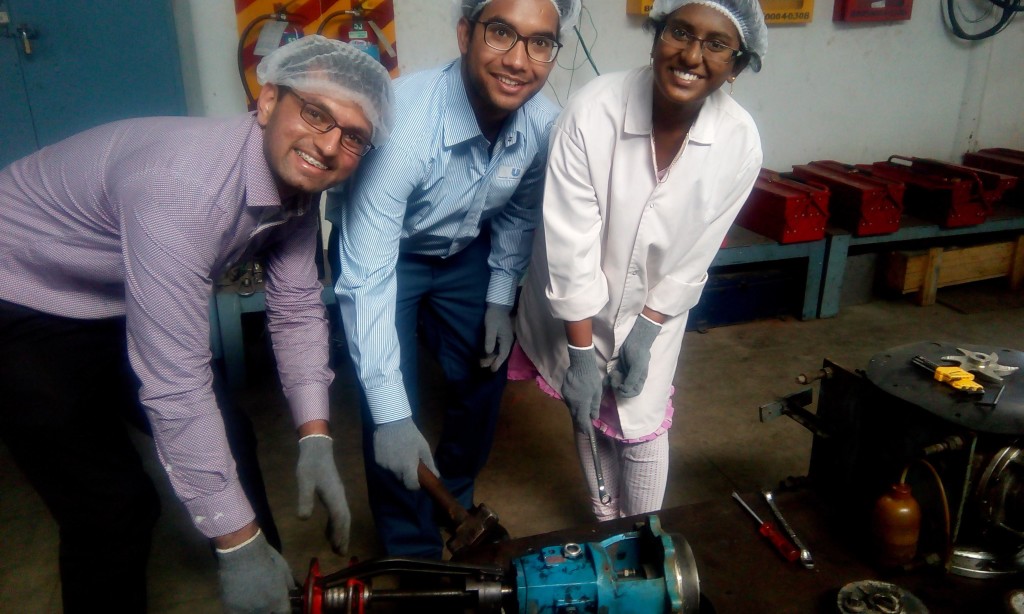 With a great guidance from my tutor, co-tutor and many other employees in the plant, I was finally able to draft an entire two phase debottlenecking plan by the end of my 8 week stint. The plan I suggested required a total capital investment of 7.5 crores (which was still economical given that coffee production is very capital intensive). The feeling was both satisfying and exhilarating, knowing that my 8 week project would help the company make crores of profit.
Other than the work, I also had my share of fun. Idli, dosa, lemon rice had never been available so easily. The weather was beyond awesome, it being my first time in South India. Bangalore was only 40 kms from Hosur, and I spent two Sundays in Bangalore, having fun with some friends who had their interns there. But I didn't go around much as the working days were from Monday to Saturday (which I hated at times, being used to five working days a week) and mostly used to relax on Sundays.

The Culmination
After the end of our stints, we flew back to Mumbai for the summer summit. The PPIs were to be  conducted during these days. But before that, we had some sessions with important people of the company along with some fun activities like skits on our internship experience, which all of us ensured to be hilarious.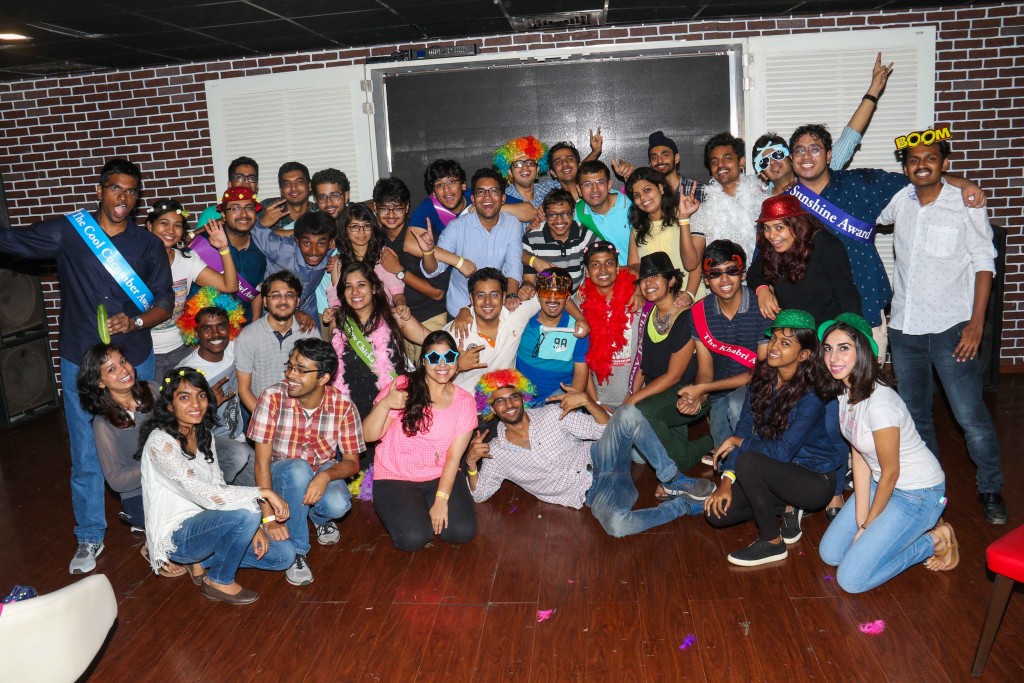 In conclusion, I would say that if you want to get a feel of how life is in a factory setting, or work on live projects which require you to put both your engineering and people skills to use, or want to work with one of the giants of the FMCG industry, or simply want a great experience along with a great stipend, you should definitely give HUL a shot.
Written by Rishabh Anand