My internship with INRIA Research Labs, Ecole Normale Superiere, Paris was definitely a unique experience for me. I left for Paris quite unprepared and unplanned, as I had completed the Visa process only 2 days before I was expected to leave. The journey was not bad; unexpectedly, I even met an IITK student on the same flight! It turns out, it's a small world indeed!
I reached around 8.30 pm in the evening but was quite surprised to see the sun still shining brightly when I stepped under the Paris sky. Heaving the 30-odd kg luggage I had with me, I made my way to my chosen abode. Reaching my room, I immediately went on to my fellow in shining armour, Vijay Keswani, 3rd year CSE, IITK; who was also selected for the same project under the same professor. He helped me settle down and we ate some nice Indian food (I had taken nothing!).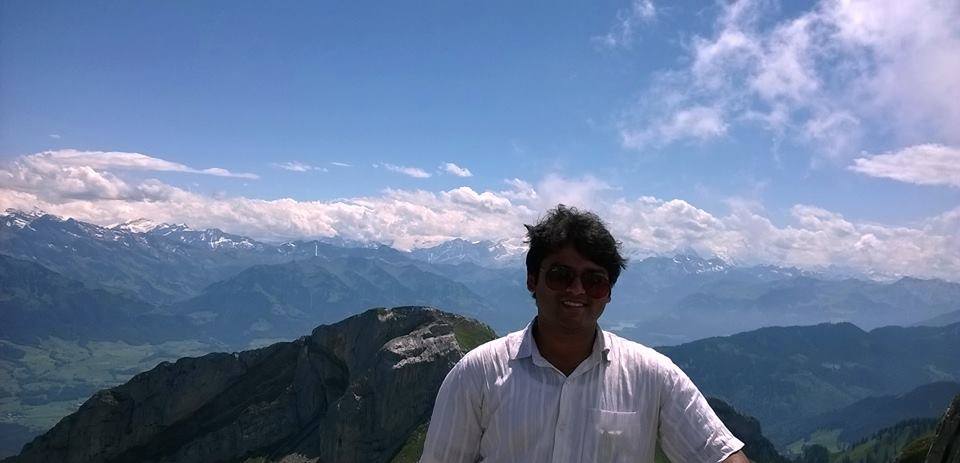 Next morning we went for our first day of work. We were greeted by the head of our research group and some fellow teammates. Our mentor joined us next and considerately asked us about the state of things. He was a really friendly and nice guy who never pressured us into anything. He tried his best to ensure we don't have any problems in adjusting to the new environment. He even advised us to travel around Paris and see all the famous places!
I would say the most difficult thing with any internship in Europe is the language barrier. The fraction of people who know English is quite small. We thus had a lot of problem in expressing ourselves to the people around. This was compounded by the fact that the French are particularly proud of their language and look at you incredulously if you try to converse with them in English. Nevertheless, we managed with some broken English, broken French and a lot of gestures throughout the internship period.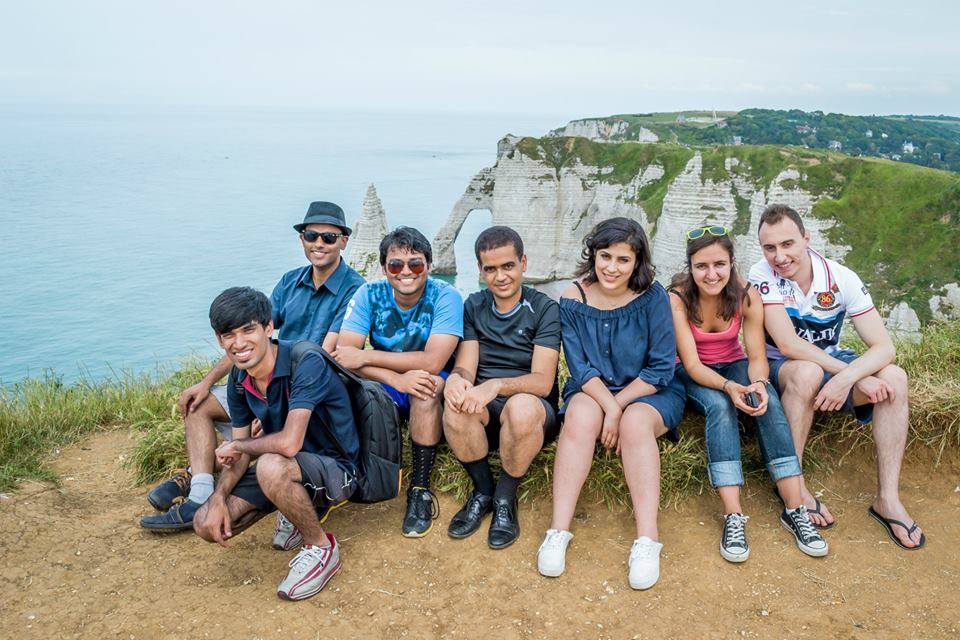 Regarding the research work, my project was basically about the verification of a compiler. The topic was completely alien to me. My mentor graciously helped me learn about the same, mainly through online courses. Vijay also helped me a lot throughout the internship period; patiently answering my silly doubts and helping me whenever I was stuck.
Here, I would like to stress the importance of doing something which you are genuinely interested in. Being a 2nd year intern, I really hadn't explored my interests and was selected on the basis of a good CPI. I found my topic uninteresting and hence lacked the will and the determination to actually do something substantial. Hence, my earnest request to everyone out there; find your interest before going for anything!
However, the internship really changed my perception in a great way. I got firsthand experience of the research work that is done in one of the top universities of Europe. I got a close look into the life of researchers and academics in general. I attended some really interesting talks and was constantly in the presence of creative people. It was a nice experience overall.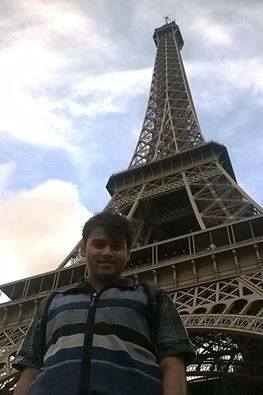 I also had a lot to learn culturally from Europe. I made a lot of friends from different parts of the world; from countries like Iran, Germany, Spain, USA, Algeria, Japan, China, Australia and even Nigeria! The amount of diversity you get in Europe is simply amazing. I visited about 7-8 countries of Europe (lost count actually!). Each country had its own distinct culture, people, places, food and drinks to try out and enjoy. I would say I would always remember the scintillating places and the mind-blowing beauty I found everywhere. From the mountaintops of Switzerland to the cathedrals of Rome, from the vineyards of Germany to the Eiffel Tower Paris; I loved each and every place I visited.
The amount of exposure you get and the experiences you undergo from an internship always stay with you. I would say that this internship will always stay with me throughout my life.
This article was written by Siddharth Prusty, third year undergraduate student in the Department of Electrical Engineering at IIT Kanpur.
This article is a part of the thread My Internship Experience, as part of the Career Series to help and guide students in their internship and placement preparations.