Cheshire Cat was a humour publication in IIT Kanpur, launched in 1976 by a bunch of comic journalism enthusiasts, led by Mahadevan Ramesh. Some of the people who have been associated with the Cheshire Cat in the past include – Deepak Khanna, Mahadevan Ramesh, K. S. Balaji, David Thomas, P. R. Reddy, M. Vedhanayagam, K. Surinder Lal, Ajai Banerjee, A. P. Mukherjee, Satish Kaul, Sunil Gupta, Girish Pande and Probir D Satish Kaul, Sunil Gupta, Girish Pande and Probir Dutt.
The content was a satirical take on the happenings in the campus. The publication was hugely successful and was well received by faculty and student community alike. With this series, we hope to archive some of the finest articles of Cheshire Cat and introduce the campus community to the IITK of not-so-distant past.

The road to a room in the faculty building is rough, rocky and tortuous. To reach there, it takes much more than a 'high second class and a high standard of published work', which is what the ads ask for. To be a successful, satisfied faculty member, you must master more than a few tricks. So, for those outside the Great Wall who have fixed their eyes on a coveted cubby-hole in that six storey, should I say brick building. And for those already there, who wish to climb the well spaced rungs of the ladder of hierarchy, here are a few helpful hints from Cheshire Cat.
It helps, of course, to change your name: to Rao (with at least four initials). Failing this, Gupta or Sharma will do fine. Having crossed this first, rather easy hurdle in the Grand Faculty Steeplechase you can proceed.
First your speech. A nasal twang is a must. You can choose between a correct Bostonian accent and the drawl of the Deep South. Smoke a pipe, a bidi or chew gum, Never, set a bad example for impressionable students by smoking cigarettes.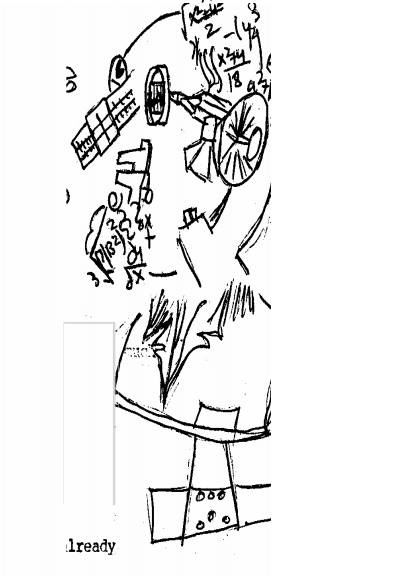 Collect a set of sick jokes (definition; a joke is sick when other faculty members consider it funny) and use them year after year on your helpless students. A laugh is almost guaranteed. You may have trouble with some of the PGs, who can't recognise a sick joke (leave alone a joke) when they hear one.
You must cultivate a taste for the finer things in life. (Preferably classical music, even though it gets on your nerves) Be seen at every cultural program. If you keep at it, you' may even be asked to appear on IIT-TV.
Join the relevant regional society. If none exists, start one. Coming back to the classroom, you must master the art of giving references – especially in foreign languages (but be alert for the person who corrects your German pronunciation). You needn't bother about giving the correct page number, since nobody reads anyway. You must learn to give surprise 'kooeejjes' say every Monday.
Then, there are a few subtle touches which never fail to impress the uninitiated. You must, in the course of your lectures, slip in the phrase 'Back home in the US'. In problems involving money, always use the word 'dollars' instead of 'rupees'. This must he done without batting an eyelid, otherwise, they'll see through you. There are some on-the-spot improvisations. Before you use a piece of chalk, make sure to break it in two and throw half of it away. Also, when lecturing in L7 use the mike. This is not only for effective communication but when you get stuck at a point you can shout 'coooo' into it, in a shrill voice and people will mistake it for amplifier troubles. Thus escape the ordeal.
Mark your etiquette. Refuse to recognise your students outside the class. Also, when an assistant professor meets an associate professor you should know who wishes first.
One last magic hint – never be in your room when someone wants to meet you.
Best of luck and hope you rise to be an H.O.D.!